In Packaging World's article entitled Four Packaging Design Trends for 2023, Caitlin Collins said, "In a world full of uncertainty, it's no surprise that many consumers are seeking comfort, and brands are looking to past eras to provide it." She also said that if the design feels carefree and happy, while offering a bit of intrigue as to what's inside the packaging, it could be a particularly effective option for a limited gift box.
Below is a closeup of a tin package that ICC printed and manufactured to like it was many decade's old, with the originally styled mascot, complete with gaps in the lithography to appear as scratches down the the metal!

Tins are a permanent advertisement when they are collected and displayed by consumers and in businesses. Vintage tins are a popular item on eBay for brand loyalists and bring a good price.
The nostalgic tin below was made to commemorate the late 1950s-themed TV show, Marvelous Mrs. Maisel. The tin features a popular character - another packaging trend. It would look pretty much the same if it had been produced back then.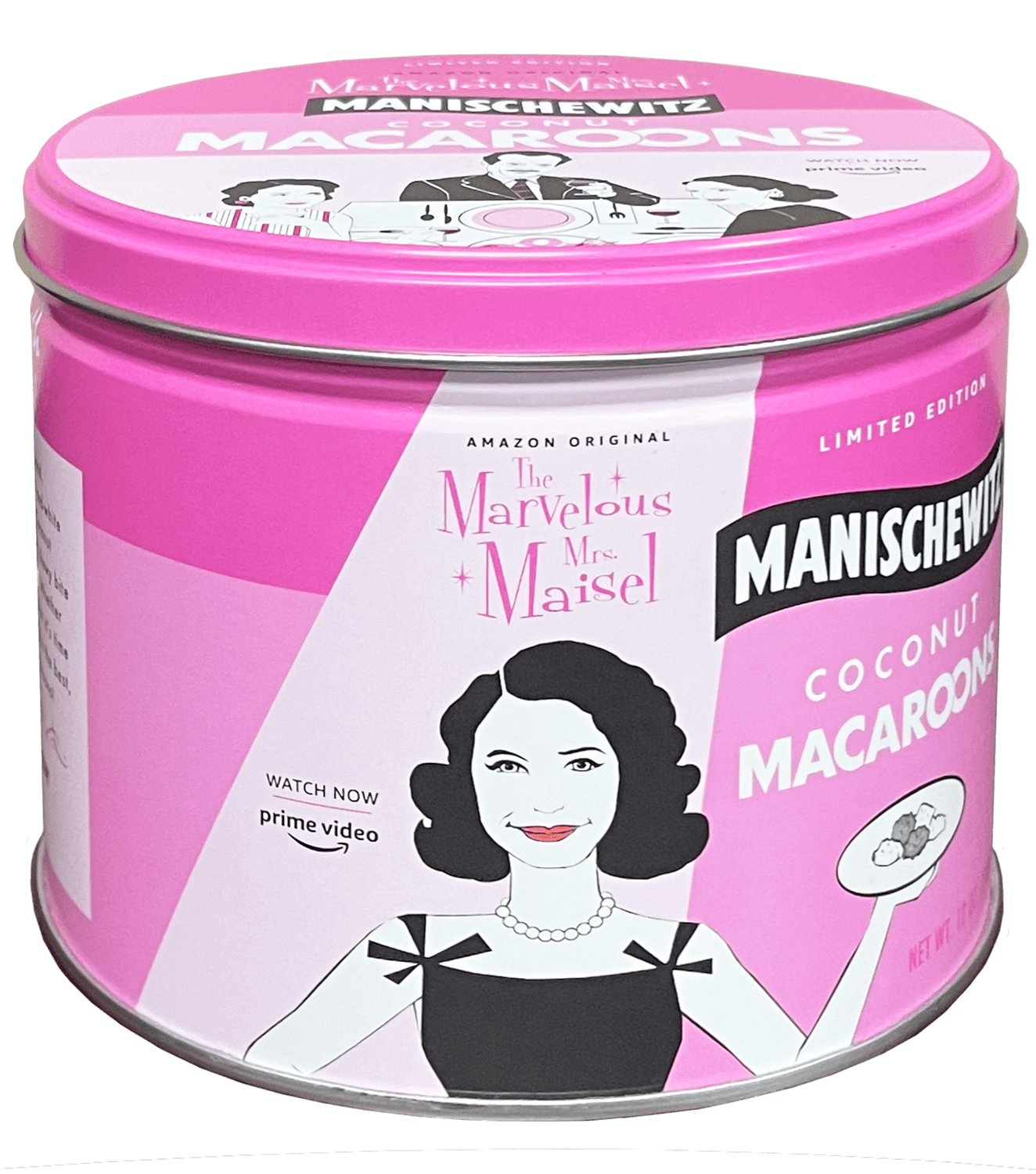 We have cans in our archives that are many decade's old such as the Esskay tin below. As you can see, other than damage, the graphics and colors are as they were when first printed.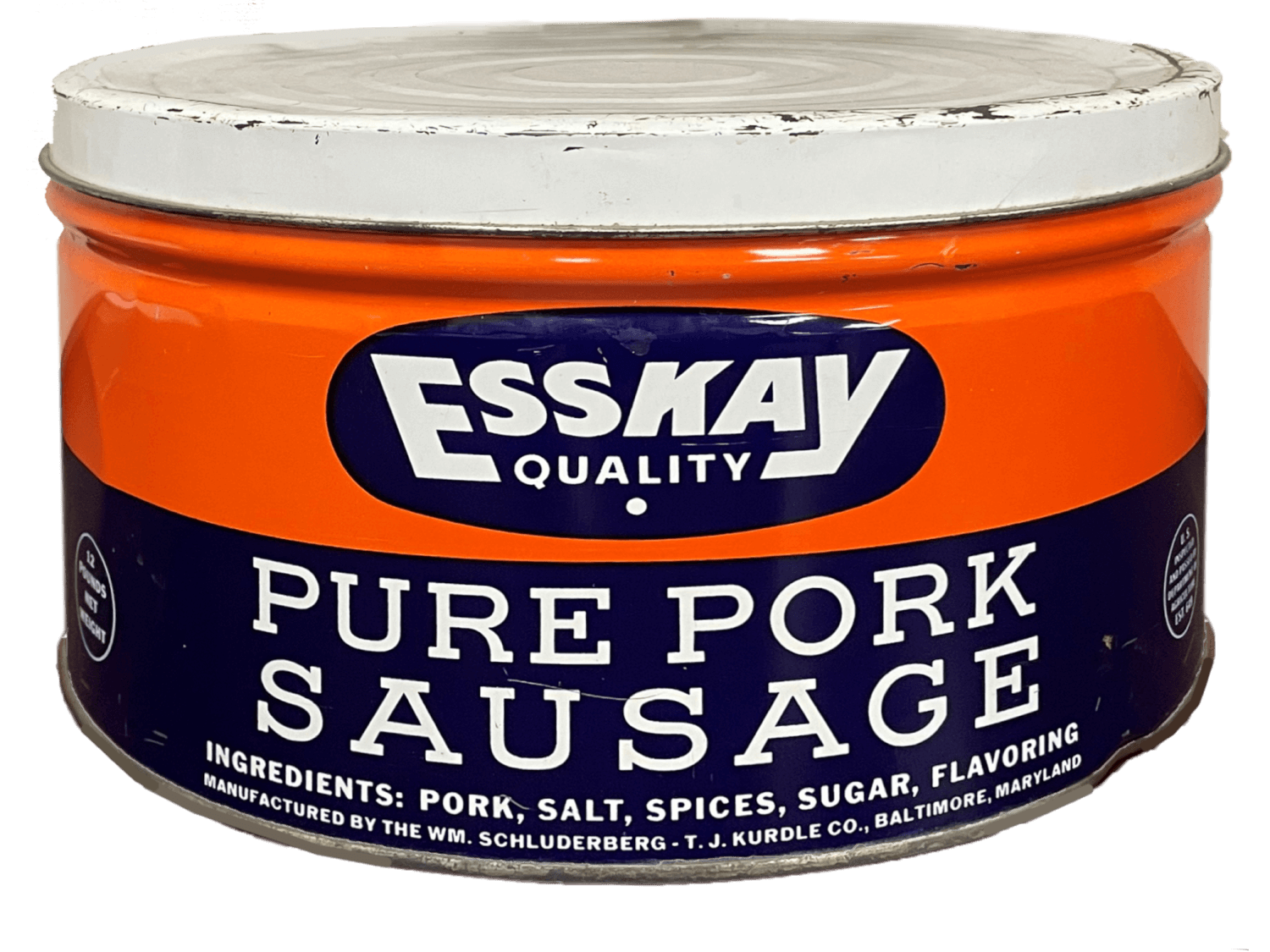 In the 1800s, biscuit tins were given as gifts in Great Britain, Ireland and other Commonwealth countries. In 1877, printing directly to tinplate began. Independent Can is the leader in printing and manufacturing of specialty decorative tins in the US.
With the price of everything going up, why not choose packaging that ads value, gets attention and stays around for decades? Tins rarely get thrown away but if they do, they are 100% infinitely recyclable. Younger consumers love to hear that!
The quantity you entered might be below our minimum requirements.
If your quantity is below minimums, our stocking distributors would be happy to take your order. Learn more about our stocking distributors.