Even with the cost of candy being up nearly 12%, sales are robust. During challenging times, consumers purchase items that make them feel good. Perfume and beauty products enjoy a similar boost during times when customers are cutting back on even essentials. Looking good and feeling rewarded are strong desires during recessionary or inflationary times.
With such a fierce competition in the candy market, brands need to differentiate in order to stand out. They need to show that they are a better value than others. Brand loyalists also look for an emotional connection to their favorite treat. Providing them with something unique and collectible may keep them from giving up a brand name for a less expensive product.
Decorative tin packaging offers branding, collectability, reusability and recycles infinitely. Our stock program can get you started in tins for a promotion or new product launch without a large purchase or inventory burden, easily customized with labels or sleeves.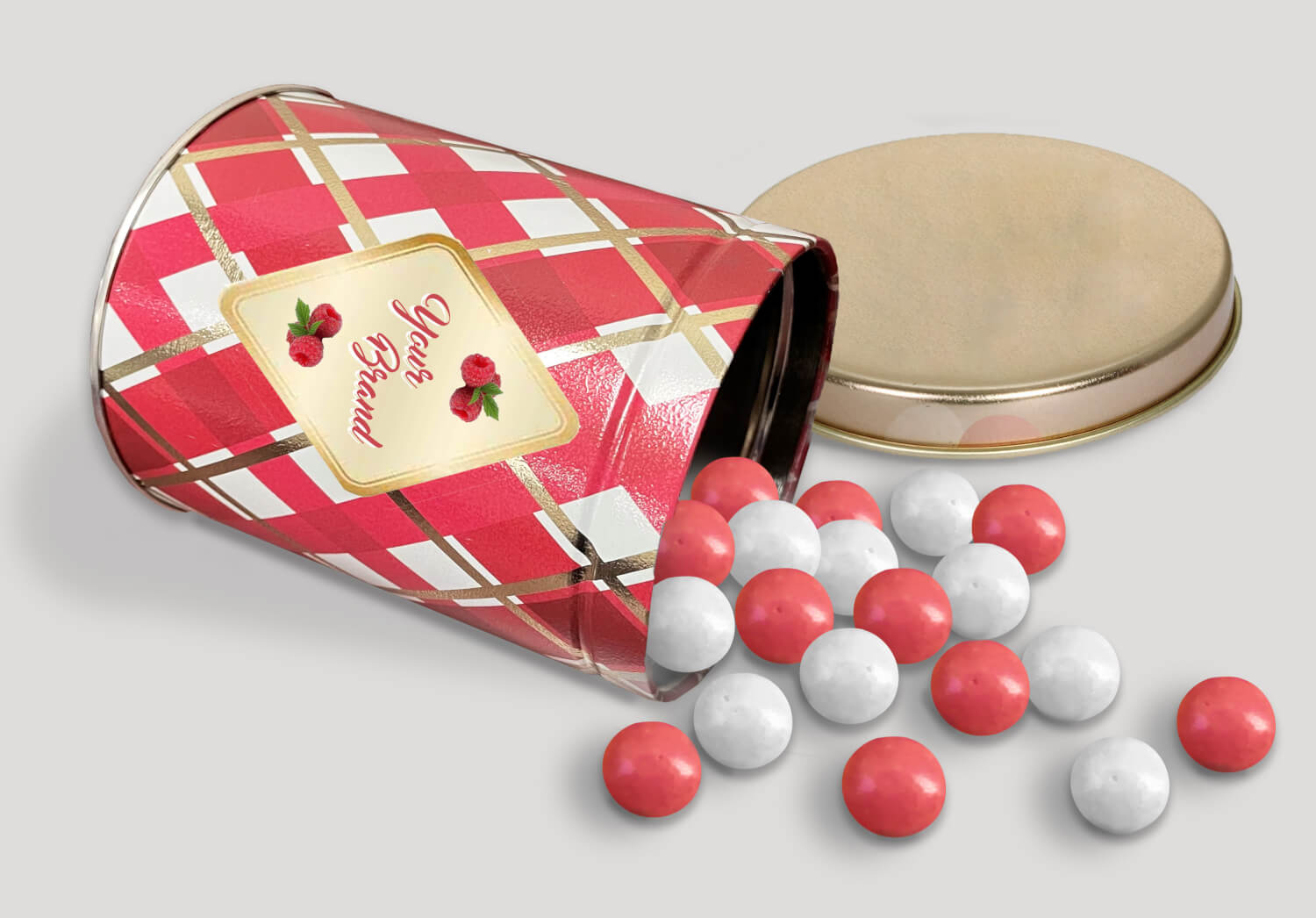 Visit our booth #12212 at the Sweets and Snacks Show in Chicago in May! Register, at no charge to you, as our guests! Click HERE.
The quantity you entered might be below our minimum requirements.
If your quantity is below minimums, our stocking distributors would be happy to take your order. Learn more about our stocking distributors.