Recycling and sorting plastic is costly and inefficient. Until 2017, China accepted imports of US plastic for recycling. That year, they cut back their plastic imports severely and in 2018, banned all but about one percent of what it took in for 2016. This left the US with a huge problem.
The plastic industry has gotten a well-deserved black eye but new plastic a cheap. Plastic also degrades in the costly recycling process and its lifecycle has an end. Is it worth it?
With sorting and separation being the biggest challenges for recyclers dealing with plastics and other items in the waste stream, products made of steel are the grand champions of efficient and inexpensive recycling. The magnetic properties of steel provides for easy separation from other waste. Moreover, the quality of items made with recycled steel is the same as those made with new.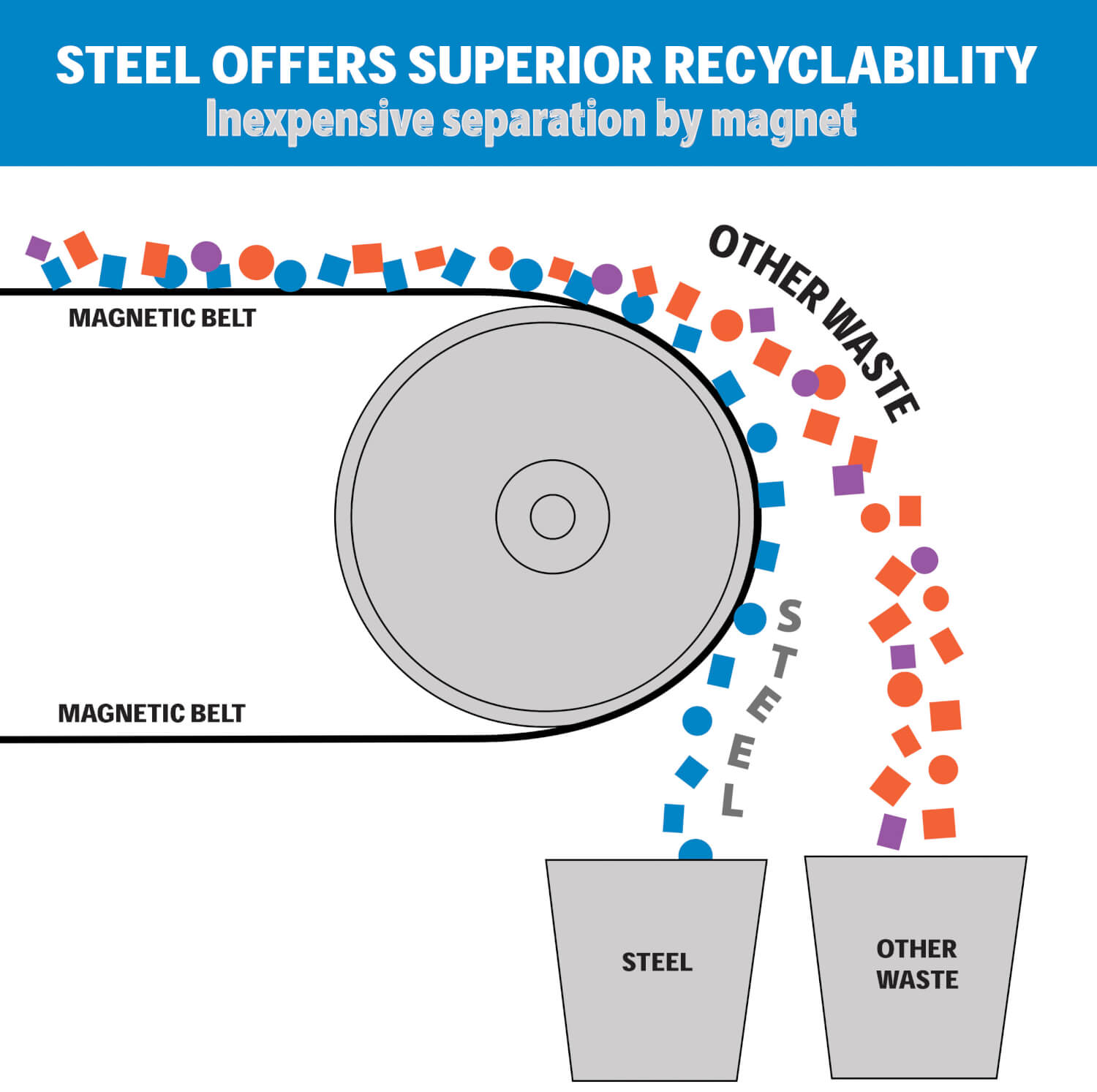 Consumers can rest assured that a can made of tin-plated steel placed in a recycling bin will get recycled. It will be made into any new item that is made from steel. The energy required to recycle steel is 60% less than making new! When you ask the same question about recycling steel as was asked about recycling plastic, the answer is a resounding YES – it is well worth the easy steps a consumer can take to recycle a can!